Help
Show and hide contact data
Compared to other luggage tags, Bagtap gives you the choice of whether your data should be visible after scanning or not.
So if you don't want everyone to see your personal data, you can set your data invisible in the Tap21 web portal.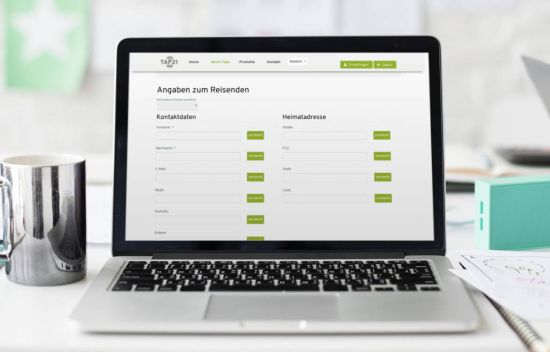 Hide contact details
If you would like to make your data invisible, you must first log into your Tap21 profile. From there you can edit your Bagtap under "My Taps". As you can see, each field has a button with the label "visible" next to it. If you click on the button, "visible" becomes "hidden". Now your contact details are hidden. All you have to do now is save your changes.
To check if it worked, you can either scan your Bagtap yourself, or simply click on "Show Bagtap" under "My Taps" and you will see your updated Bagtap profile.
Show contact data again
If you would like to have your information visible, you can proceed in the same manner as before.
First, go back to "Edit Bagtap" under "My Taps". Now, click on the button with the label "hidden". The "hidden" becomes "visible" again. After saving, your contact data will be displayed again, once the Bagtap is scanned.
You don't have a Bagtap yet, but want to own one? Click below to get to our shop.